Posted: November 3, 2016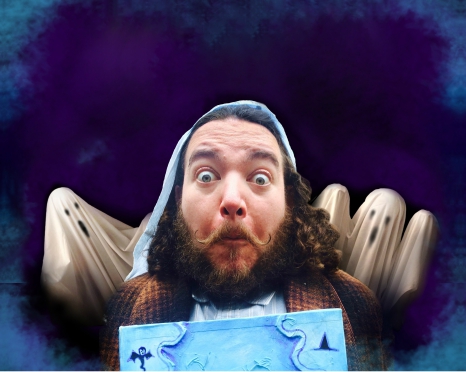 Will Seaward Spooky Ghost Stories at Museum of Comedy
Following three consecutive sell-out runs at the Edinburgh Festival Fringe, everybody's favourite ghost-flavoured comedy storytelling show is coming to London! Huzzah! And this time it's spooky beyond all imagining!
Join Will Seaward for more fear than you can shake a werewolf at!
Ghosts!
Torches!
Witches!
Cobwebs!
Vampires!
Haunted objects!
Doom!
Warning: contains ectoplasm.
"Part Brian Blessed, part Oscar Wilde, part crazed Victorian music hall MC…a naturally funny fellow" – The Daily Telegraph
★★★★★ "The only way of describing him is 'legend" – The New Current
Following the sold-out spectacular Halloween special, the show will return on 20th January, followed by suitably spooky dates on 20th March (Spring Equinox) and 20th June (Summer Solstice)!
For tickets & more information, click here.