Posted: April 20, 2018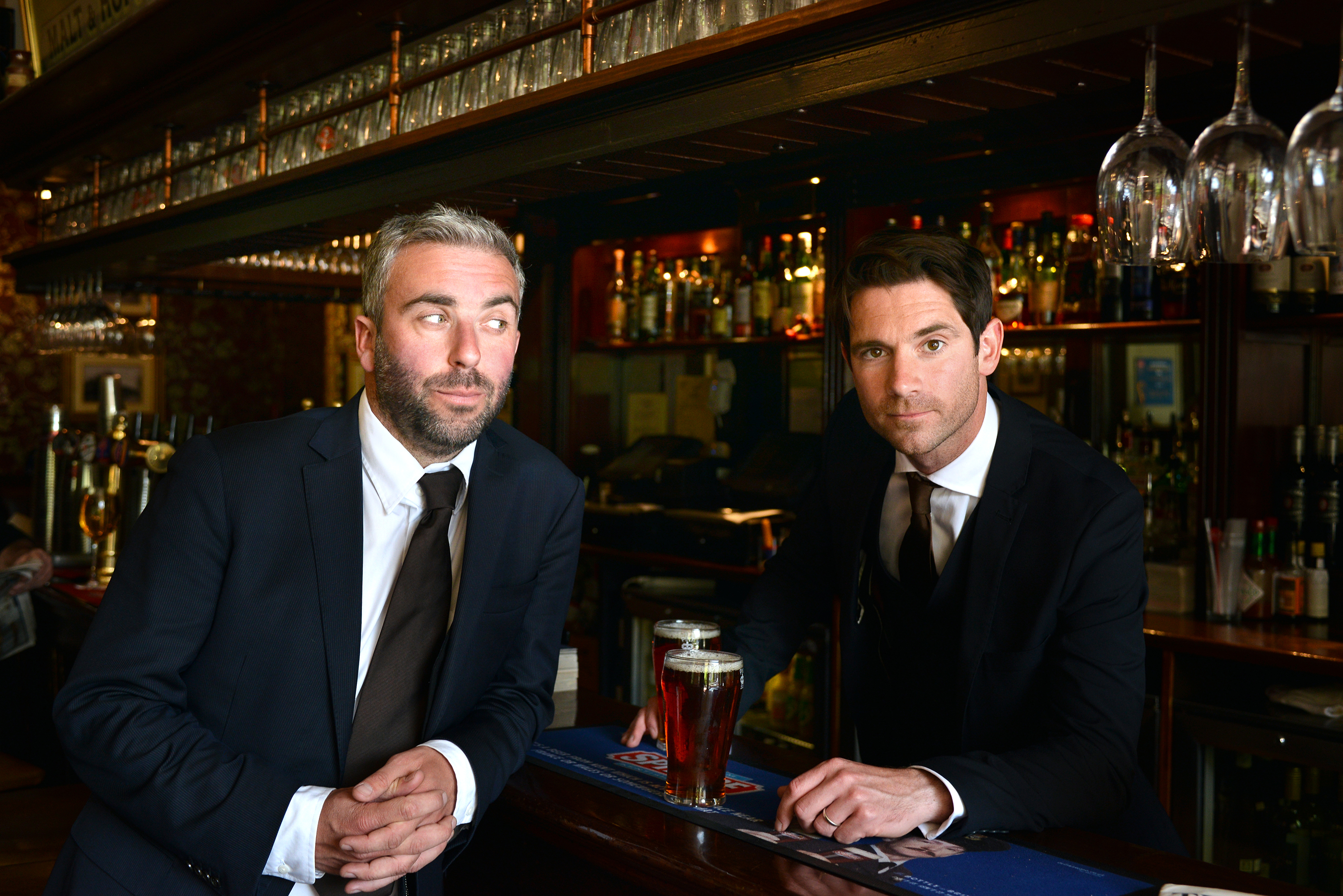 The Thinking Drinkers have announced their 2018 Edinburgh Fringe show – Pub Crawl.
Following on from a total sell out run in 2017, and their first national tour playing over 35 venues the length and breath of the UK, they return with a hilarious new hour of booze based comedy The Thinking Drinkers Pub Crawl.
Seven years on from their first Fringe outing, The Thinking Drinkers return with a brand-new, hilarious, intoxicating bar-hop through history. Enjoy five free drinks as the award-winning experts take you from the symposiums of Ancient Greece to the classic British boozer via Wild West saloons, Victorian gin palaces and the secret Speakeasy. You'll learn a lot, you'll laugh a lot and, don't forget, you get five free drinks.
The Thinking Drinkers are award-winning drinks writers and comedy performers Ben McFarland and Tom Sandham.
They are drinks columnists for the Daily Telegraph newspaper and regularly contribute to an array of international publications including the Spectator, Esquire, Shortlist, Times, Guardian, Time Out London, Conde Nast Traveller, Imbibe Magazine and the Independent. They are drinks experts for Channel Four's "Sunday Brunch" and both regularly appear on radio and television espousing their "drink less drink better" message.
They have also been instrumental in launching both Hobo Beer and Hobo Cyder and they are also behind the award-winning collaborative brew Boilermaker with Brains and consulted on a host of spirit brand concepts.
Produced by Bound and Gagged, you can catch the show in Underbelly Bristo Square from August 1st to August 26th. Click here for tickets.

'Pioneers of alcohol based comedy' (Sunday Times)
'A terrific show. The best value for money in town' **** (Scotsman).
'Hugely funny, genuinely fascinating' **** (Edinburgh Evening News).