Posted: June 13, 2018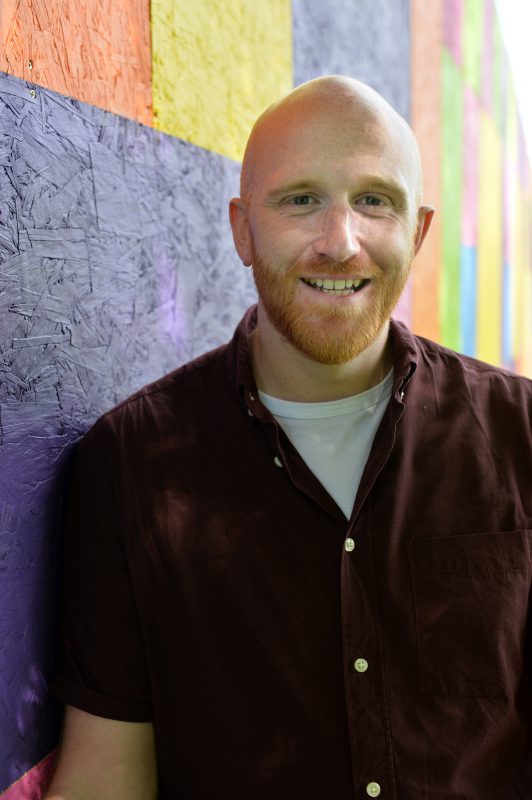 Two-time Scottish Comedian of the Year finalist Ray Bradshaw takes his stand up show Deaf Comedy Fam on a four-month UK tour.
1 in 6 people suffer from hearing loss. 2 of those people are Ray's parents. Full of hilarious, eye-opening tales about growing up with deaf parents, Deaf Comedy Fam presents a very first for comedy. Each show will be performed by Ray simultaneously in both spoken English and British Sign Language – which just so happens to be Ray's first language.
There were only 6 BSL-interpreted Comedy shows when Ray debuted at the Fringe in 2015. Since the, Ray made it his personal mission to make comedy more accessible for deaf people – if only to take the pressure off himself when it comes to making his parents laugh.
Having launched his comedy career in 2008, Bradshaw has quickly established himself as one of the brightest and most exciting acts on the UK comedy circuit. A two-time Scottish Comedian of the Year finalist, Bradshaw had a total sell-out, smash-hit run with I Dare Ray To… in 2015, as well as two sell-out seasons at Adelaide Fringe in 2015 and 2016.
In the past year alone, Ray has performed at Adelaide Fringe, Melbourne International Comedy Festival, Singapore Fringe and the Kuala Lumpur Comedy Carnival, amongst others. Ray has numerous radio credits under his belt with BBC Scotland and Radio 4, supported Ardal O'Hanlon on his recent tour. He is a regular guest on Frankie Boyle and Friends. Deaf Comedy Fam debuted at Glasgow International Comedy Festival and completely sold out, before moving to the Edinburgh Fringe for a critically acclaimed, fully sold out run – so don't miss out on the first ever comedy set to be spoken and signed by the stand-up themselves!
Winner Weekly Innovation Award, Adelaide Fringe 2018.
"This takes stand-up comedy into a new realm… a show I'll remember for years – take a bow, Ray Bradshaw"
★★★★★ Short Com
"Captivating, funny and sharply executed… Bradshaw's brilliance truly comes to the fore"
★★★★★ Broadway Baby
 "Has a clear comedy gift"
★★★★ Edinburgh Evening News
 "One of the few shows at the Fringe that leaves you with a smile long after the last punchline"
★★★★ The Advertiser (AU)
 "Hilarious, accessible and fascinating"
★★★★ The Clothesline (AU)
raybradshaw.co.uk | @comedyray | facebook.com/raybradshawcomedy