Posted: November 3, 2016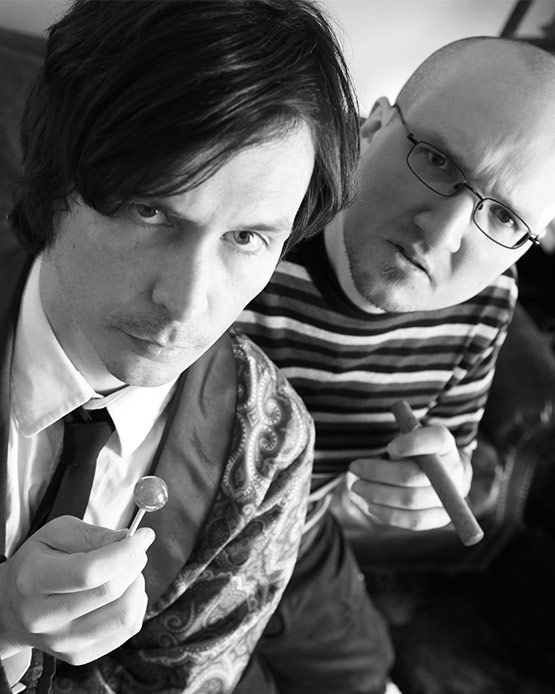 Rufus and Howard are trying to make a sitcom and sketch show; but with dinosaurs in the garden, a kettle that can see the future, and a doorway to hell in the cellar – will they ever make it to the end?
Series 4 is out now, and it starts with a corker: The Congregation in the Conservatory. Why did Rufus burn down the church? What does Howard want to show you in the shed? What are all those single ladies doing in the dining room? What are the rules to 'Whack a Goldfish'? And what's your favourite pop record? Find out, in the first in a brand new series of The ManBuyCow Podcast!
Rufus & Howard met at nursery school and have somehow managed to stay friends ever since.  Now they live in London where they make The ManBuyCow Podcast, a sit-com and sketch show which blends sci-fi, music, satire and storytelling. Recurring characters include Grandpappy Doo, Tom Baker Doctor Who, Uncle Dennis Quaid, Mister Fluck…and Hitler.
What the critics say:
"Hilarious, excellently produced, out-there ideas mingled with spontaneously funny riffs…" – Miranda Sawyer, The Observer
"A delightful "sitcom and sketch" show that feels equal parts Monty Python and Douglas (Hitchhiker's Guide) Adams…a delicious listen." – Splitsider
Listen to the podcast on iTunes or British Comedy Guide