Posted: September 25, 2017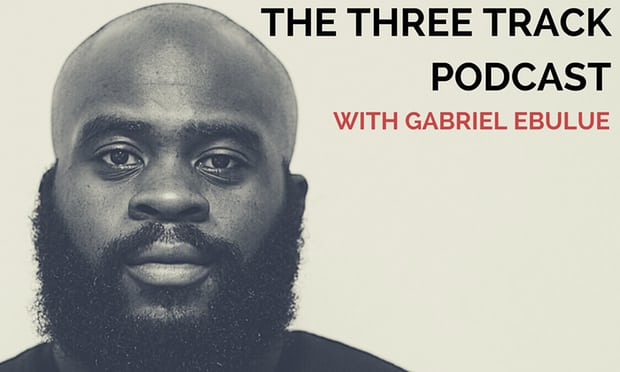 Gabriel Ebulue lauched his Three Track Podcast in April 2017 and has been gathering a loyal and growing following. It's a podcast for music nerds, by a music nerd, interviewing music nerds who have armed themselves with three of their favourite tracks.
Each week, Gabriel is joined by a music loving guest, who selects their three favourite tracks to share with us. The tracks guide the conversation through each guests personal music journey, and whatever else comes up. But mostly the music!
Featured guests have come from the world of comedy, DJ's, broadcasters, film makers, and writers. Previous guests have included BBC 6 Music's Shaun Keaveny, award winning comedian Robin Ince, broadcaster Gemma Cairney, and writer/historian/DJ Jeanette Leech
The Guardian have named Three Track Podcast in this week's Podcasts of the Week. Click below to see what they have to say.
https://www.theguardian.com/tv-and-radio/2017/sep/22/did-clintons-cupboards-lose-her-the-presidency-podcasts-of-the-week